Joint Development
When you become a HealthWare client you are encouraged to join our Joint Development Program. Work directly with our developers and other HealthWare users to design new applications that will meet your agency's needs through all industry changes.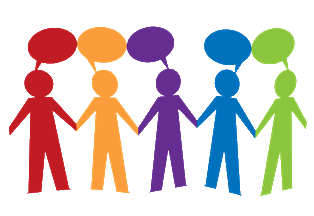 HealthWare Midsize Agency Solutions
As a midsize agency you may still be facing many of the issues of a small business but are also troubled with those seen in the enterprise level agencies. You likely have good management but if you are not utilizing the proper technology, you are not getting the efficiency you need to run a smooth operation. If you have not deployed a point of care system yet, you most certainly are employing more staff than you need and probably have so many spreadsheets that you forget what you have named them all. Or you may be one on the many who has switched software as many times as you have management. Are you ready to finally end the madness?
Since 1986, HealthWare has been developing solutions specifically for the home care industry. We do not offer hospital or ambulatory software, but we do write industry standard HL7 interfaces to them. Every application we develop is designed to meet the exact needs of home health, hospice, personal care, and private duty agencies. We offer every solution you can think of, from the standard intake, scheduling, billing and reporting to cutting edge intelligence for automated QA, Workflow, auditing, and 100% paper free Point of Care.
HealthWare is also a Microsoft Partner, so we can go above and beyond simply providing you with an agency management software solution. We can provide you with business solutions to keep up with changing technology trends. If you have your own IT staff who would rather manage your database and servers, we can provide expert level support for hardware and software, or we can be your IT staff. Do you want to just host your agency management software, or do you want everything, including your desktop hosted in the cloud? Whatever you need, Healthware is your One Solution with Endless Possibilities.
---
---
Solutions by Line of Service
---
Learn About Our Applications
---