HR & Payroll
---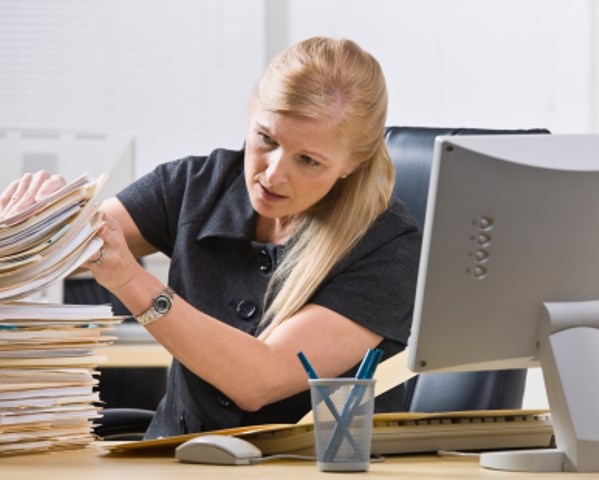 Personnel Management
Our Personnel Management application is fully integrated with the entire HealthWare suite of products and simplifies managing schedules, payroll, tracking certifications and licensing, skills and disciplines, and other employee related information. Assign employees to groups and branches, note special needs, manage licensing and certification dates, and all other pertinent employee information.
TimeTrak - Time and Attendance
HealthWare's TimeTrak allows you to accurately capture, manage, and track employee hours for your entire organization. Working together with HealthWare's OnTrak, our intuitive user interfaces allow you to easily handle the tracking of time and attendance information for your entire staff without the need to re-enter the same data twice. Employees have a simple and quick method to enter time clock like data, or record detailed hours worked, down to the patient visit level. Plus, our Electronic Timesheet gives employees a detailed summary of their activities worked over any given period.
The information from OnTrak and TimeTrak is automatically combined to provide a single input into HealthWare's Payroll Administrator, once again eliminating additional data entry. You can then use attendance reports to spot inefficiencies in your organization and allocate resources as necessary to streamline your business and reduce costs.
Payroll
Quickly and accurately generate and manage payroll for your entire organization with HealthWare's Payroll Administrator. Built on top of our Payroll Processing Engine, the Payroll Administrator gives you the ability to process your payroll at the touch of a button. Combine this with our Time and Attendance application and you have an extremely accurate way to process payroll for your entire organization in less time. If you have a payroll service provider, HealthWare will be glad to work with them to build a seamless path to their software. Payroll Administrator can also generate an export data file that can be used to manually import entries into other payroll packages.
HealthWare's Payroll Administrator utilizes HealthWare's Rules Engine, a core component of our Decision Management Software. Designed to process and handle any business rule, the Rules Engine allows you to configure HealthWare's payroll processing to your company policies. The primary advantage of this approach is that it significantly reduces the time spent on payroll processing. By setting up your company's policies as rules you essentially are telling HealthWare how to make decisions regarding the way time is compensated. Your payroll is processed from the data already present throughout the HealthWare System. For example, your company policies dictate how overtime is paid, when time can be taken as paid time off (PTO) or vacation time, what constitutes a shift differential, how and when weekend and holiday pay rates apply, and much more. Through these rules, HealthWare can look at the time and attendance data coming from scheduling and decide how to calculate compensation based on those rules. You no longer need to have someone print a report, read the information and assign pay codes to each situation and type of pay, HealthWare's Payroll Administrator will do it for you.