Partners
---


Software Supported Consulting Producing Sustainable Change
For over 25 years, PEPID has been a leading developer of clinical and drug information resources and mobile applications for healthcare providers, hospitals and schools.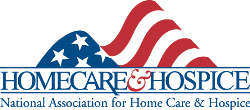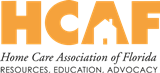 NAHC is a nonprofit organization that represents the nation's 33,000 home care and hospice organizations, helping its members maintain the highest quality of care and is committed to excellence in every respect.
The National Hospice and Palliative Care Organization (NHPCO) is the largest nonprofit membership organization representing hospice and palliative care programs and professionals in the United States.
HCAF exists to provide representation, communication and advocacy for Florida providers, and to give them the information they need to deliver high quality, cost effective services to patients and clients in their home.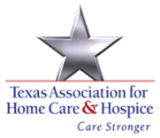 TAHC represents all facets of Homecare with a broad vision for improving, standardizing and lobbying for changes to help Tennesseans remain in their homes for both short and long term care.
The mission of the Texas Association for Home Care & Hospice is to advocate for ethical practices, quality, and economic viability of licensed providers of home and community support services in Texas.
Formed in 1978 to provide a unified voice for home care providers, supporting the concept that the home environment plays a significant role in promoting well being and facilitating the healing process.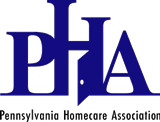 Microsoft Certified Partners are Microsoft's most highly accredited independent technical support providers and can offer a comprehensive range of support for Microsoft and multi-vendor products.
Santrax® Telephony helps ensure clinical compliance, improves quality of care, streamlines back-office processes, and reduces time between service delivery and billing, with 24/7 accessibility.
PHA helps its members tackle every day challenges and champions efforts that range from advocating on behalf of patients and consumers to exploring needs and business strategies.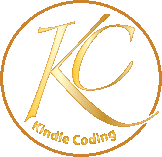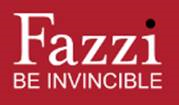 Home Healthcare Solutions' vision is to be recognized as the medical supply management partner of choice to Home Care and Hospice organizations through innovation, commitment to the industry we serve, and exceptional customer experiences.
Kindle Coding and Homecare Compliance provides outsourced OASIS review & coding services. All reviews are performed by certified diagnosis coding & OASIS specialists. Our promise to you is a focus on claim protection through compliance with CMS guidance & the Official Coding Guidelines as well as optimal reimbursement. Kindle Coding offers a complementary OASIS review and coding which allows your agency to experience our service and process. Our service provides training and guidance for your clinicians related to OASIS compliance. Kindle Coding is committed to your best interests!
Fazzi Associates is one of the oldest and most respected names in the industry, founded in 1978 by Dr. Robert Fazzi. Our focus is to help home health and hospice agencies solve their core industry challenges. At Fazzi, our programs are designed based on years of research and agency feedback. Our mission is to help agencies make improvements and build strength in four key areas; profitability, quality, efficiency and growth. Fazzi Associates specializes in making positive changes happen – operational, financial, strategic and quality changes.