Countdown to 2013: Conversion from ICD-9 To ICD-10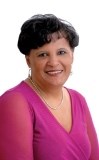 As a homecare coding specialist, OASIS specialist and registered nurse with 30 years of clinical and management experience, Jennifer is an informational ally for hundreds of home health agencies across the country. Well known as an ICD-9 coding and OASIS expert, she frequently conducts online and on-site educational workshops and is a regular guest speaker at numerous home care conferences throughout the country.
Developed as a means of tracking causes of death, the ICD system is now used by the World Health Organization (WHO) to collect causes of morbidity and mortality. The US is behind other industrialized countries as we still utilize the ICD-9 system of coding. On Oct 1, 2013, the US will change from ICD-9 to ICD-10 for medical diagnoses in home health. This transition will require major changes for agencies. Join Jennifer Warfield as she presents an introduction to the transition. Learn what you should be doing now, important dates to remember and ways to start preparing your staff.