Prepare Now to Comply with New Home Health CoPs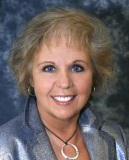 CMS has proposed revisions to the home health conditions of participation (CoPs) for the first time in 17 years! The proposal revises or eliminates many existing CoPs and establishes four new ones, with increased focus on quality of patient care and coordination of services.
CMS estimates it will cost home health agencies more than $148 million in the first year alone, and another $142 million in subsequent years, to comply with the new rules. You must begin preparations now to prevent debilitating survey sanctions to come.
Join us as we dive into the proposed changes and actionable steps you need to take to overhaul your operations and procedures and comply with the new CoPs.