Are You Ready for the QAPI Requirements of the CoPs?
Not being prepared will lead to your agency being cited during surveys!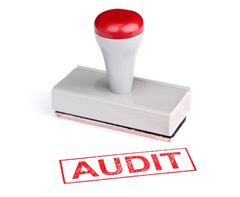 CMS has provided home health agencies six additional months to prepare for the Conditions of Participation and at the time of this post you are now down to less than 4 months left to prepare for the January 13, 2018 effective date. Implementing the CoPs consumes a significant amount of time and money so the sooner you put policies and procedures into place, the better you will be. Many home health agencies are not prepared for the QAPI requirement. To meet this requirement, you must identify top quality issues, determine a baseline, come up with a plan to address the issues, determine how to track and measure our progress, often hire new staff and find the right software and analysis tools. Not being prepared will lead to citations during surveys.
Once you have identified the top quality issues and determined a baseline for your quality measurements you need a way to track the progress as you implement your improvement plans. This involves collecting the necessary data, processing it and then analyzing it to see the effect of the changes you have put into place are resulting in improvements.
That is where HealthWare comes in. We specialize in data analysis and capture and have specialized software specifically designed to help you meet the QAPI requirements of the CoPs. We also offer consulting services to help you define your QAPI program, have software to help you capture the data and interactive dashboards and reports to help you view your progress and to provide auditors when necessary. In addition, we have services for Benchmarking, Outcomes, Quality Measures, Star Ratings and Value Based Purchasing. Visit us www.healthware.com or better still contact us now at https://www.healthware.com/contactus or call us at 850-479-9035 and find out how HealthWare can help you.