Meeting all compliance factors in (CoP's)!
HealthWare is the only Home Health Point of Care software provider to offer these QA features.
Our report displays patients who have been discharged, readmitted, or retained for chart and care plan review and can be used to develop a corrective action plan.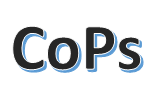 > Discovering scoring inconsistencies between clinicians is an essential component of this measurement.
> HealthWare also provides the Disease Section and Chapter including secondary and tertiary diagnostic information.
> Our trending page can assess other relevant patient factors such as living situation, ambulation, vision, and disease progression.
We provide the ability to manage the entire QAPI program and then measure its progress.
HealthWare continuously evaluates agency data, for consistency and quality improvement purposes, before submission to CMS for the Star Ratings process.
HealthWare Quality Outcomes subscribers meet all compliance factors for a data driven quality program indicated in the Conditions of Participation (CoP's).
Contact HealthWare for more information: https://www.healthware.com/contactus/Index