EMPLOYEE DOCUMENT MANAGEMENT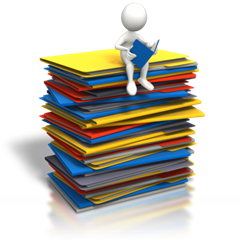 Let's start in the back office where you undoubtedly keep a lot of documentation for your employees, well now you can keep that all digitally, in HealthWare. Like the Patient EMR/Document Management you can import images, files, just about anything in digital format, date it, categorize it and store it in HealthWare.
A Virtual Chart – an Electronic Medical Record
Virtual Chart is a very powerful digital document-management system which allows you to import documents you already have available in electronic format, including photos. It also considers the fact that paper documents are going to be around for a while, so Virtual Chart includes features that allow you to scan and index paper documents that most organizations still receive, giving you the ability to better manage the delivery of care, achieve higher levels of productivity and quality, all while controlling costs.
Lets you save some trees!
For more information: