Getting Your New Homecare Agency Up and Running Fast Introducing HealthWare PowerUp
It's no secret that starting a new business takes a lot of planning, no matter what industry you are targeting. Sometimes just the business plan itself can takes months to sort out. There are considerations for how to budget, staff and market your new business. For healthcare agencies there is the added burden of adhering to strict state and federal government guidelines. With so much already on "the plate", some of the smaller business needs are an after-thought and come at a cost higher than expected. Well we here at HealthWare have come up with a solution to help new homecare agencies get up and running as quickly as possible, and at a very affordable rate.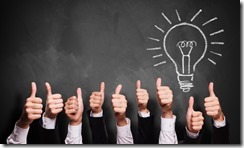 HealthWare PowerUp is our solution to a rapid start-up. One thing every homecare agency needs is software in order to capture important data on their patients. Well we've been doing that part for over 30 years, but now that we are a Microsoft Cloud Solutions Provider, we are able to add some very valuable services. With HealthWare PowerUp we have bundled our top homecare applications for capturing patient accounting and clinical information with these additional business needs:
· A website domain
· Emailing capabilities
· Phone lines
· Billing services
That's right, we can provide your office with all of the basic needs to open the doors to your business. We can also augment your staff to help you with getting your claims and payments processed. This bundle includes HealthWare InTouch, our clinical point of care system– the absolute fastest way to get your claims submitted for processing and funds rolling back into the bank.
Another big benefit is that our applications can be downloaded from the Microsoft and Google stores, enabling quick, easy installs directly by end users and be kept up to date automatically. All of this for a very low monthly fee; with the assurance of knowing your data will be secure and HIPAA compliant.
If you are a new or small agency, let us help alleviate some of that starting out pains for you. For full details on everything that comes with HealthWare PowerUp and pricing details, contact us today!