OperaCare and HealthWare form Strategic Partnership
HealthWare is excited to announce today our newest integration with OperaCare, whose "Total Quality Management" combines data analytics with change management and streamlines process integration. This prepares home health agencies to succeed in a value-based model. The key factor that makes OperaCare different than other software companies providing a similar tool is that it reorganizes the Quality Assurance and Compliance activities from a reactive 1-2 day process, to a live QA process. It pre-alerts your staff to toxic data patterns, and presents risk mitigation strategies to prevent the transmission of audit triggering data to CMS/MAC Claims review auditors.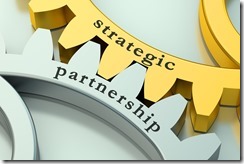 HealthWare CEO Jim Voytek comments, "This integration is going to allow for our client's QA nurses to be able to view side-by-side the QA reports to their OASIS data entry done in HealthWare. What this means is our home health agencies will have more standardized documentation, overall increasing productivity and patient outcomes, while protecting revenues."
"It's exciting to work with a group of innovators who are committed and able to guide their clients through every aspect of the Post Acute Reforms mandated by the IMPACT act. This collaboration will produce many success stories," says OperaCare's founder and President, Michael McGowan, a former State/CMS Region IX OASIS coordinator.
About OperaCare
OperaCare is led by an experienced State OASIS Coordinator, the company's mission is to protect HHA provider revenues, enhance business growth, and increase financial stability. For more information, please visit www.operacare.com and request a demo, or contact marketing@operacare.com.
About HealthWare
HealthWare Corporation has been providing information solutions since 1986, releasing our first Windows based product in 1992. What makes HealthWare unique is that we provide a single vendor solution to home care and hospice agencies that covers most aspects of operating an agency's business, from financial to clinical to point of care. Because our system provides all the functionality of a Windows and web based environment, we have been able to concentrate on making a system that not only has all of these features but one that is also specifically designed to streamline your processes. For more information, please visit www.healthware.com and or contact us today for a demo.