Still on SQL Server 2008 or 2008R2? Your Data Could Be At Risk After Today!
Microsoft has announced that they will end support for SQL Server 2008 and R2 after today. This means no more updates, including security updates. If you are a homecare agency, this means it is critical that you migrate now to a newer version or to the cloud because your system is no longer HIPAA compliant and could put you at risk for data breaches.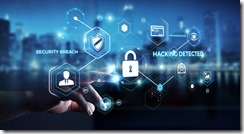 While you can upgrade to a newer version of SQL Server, the expense, energy and effort to do that can be far more than you were expecting. For this reason, many healthcare agencies are migrating their databases to the cloud. It's not only a less expensive and less daunting option, but it helps to ensure your agency's data is protected. Most clouds like Microsoft Azure are HIPAA and HITRUST certified. HITRUST is one of the highest security certifications and ensures that your agency's data is compliant with HIPAA regulations.
Securing your data is more important than ever and should be part of any disaster recovery plan. We here at HealthWare can help make sure your data is secure and protect you from potential threats. Contact today at sales@healthware.com.