Diagnosis Codes under PDGM
There are several important changes regarding Diagnosis Codes that you need to be aware of and start preparing for under the soon-to-be-implemented Patient Driven Groupings Model (PDGM).
In short, you need to make sure the primary diagnosis code submitted on your claim is payable under PDGM and that you submit all eligible secondary diagnosis codes, up to 24, so that you can take advantage of any comorbidity adjustments that might apply.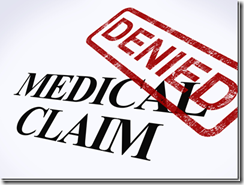 First, it is vital for your cash flow to realize that many diagnosis codes that were eligible for payment under PPS are no longer eligible for payment under PDGM. In fact, under PDGM roughly 40% of the diagnosis codes are no longer eligible for payment. HealthWare's own data analysis services shows that if agencies continued to submit claims under PDGM with the same primary diagnosis codes they used under PPS, most would experience 22% to 45% ineligible claims. If you submit claims with these ineligible primary diagnosis codes, you will not receive payment. It is vital that you take this into account now. Start training and educating, not only your own clinical and billing staff, but also the physicians that send you referrals, so that they use the proper diagnosis codes in the referral documentation. It is also important that you make sure your software vendor has tools built into their applications that help you pick the most accurate primary diagnosis code and to ensure that you do not submit claims with ineligible primary diagnosis codes. The software vendor should also use this primary diagnosis when calculating your expected payment amount.
This is not the only thing that is important about Diagnosis codes under PDGM. Remember that diagnosis codes used to determine your payment no longer come from the OASIS, they come from the claim. You need to be certain that on 1/1/2020 your processes are using the right diagnosis codes on the right documents/files. In addition, the payment will now consider all the diagnosis codes that can be submitted on a claim, which is up to 25 diagnosis codes: one primary and 24 other diagnosis codes. This is a big difference from the six diagnosis codes that were available on the OASIS. The good news is that with 24 secondary diagnosis codes you are more likely to trigger a comorbidity adjustment than if they were only looking at the six diagnosis codes from the OASIS to determine if there should be an adjustment.
Understanding how comorbidity works is important because it can increase your payment by up to 20%. You need to make sure your staff is properly trained and that you are accurately reporting secondary diagnosis codes. This is another area where it is important that your software vendor provide tools to help you properly utilize all appropriate secondary diagnosis codes and to use them when calculating your expected payment amount.
As you can see, it is critically important that you and your staff are prepared for 1/1/2020 and that your coders understand how the primary and secondary diagnosis codes will affect your payment. Not being educated could lower your payments—or worse, prevent you from getting paid at all.