HealthWare Strengthens Through Innovation
HealthWare Corporation continues to outshine major competitors through new features and innovations. The latest development is a Home Health Value-Based Purchasing (VBP) Analysis and Consulting Service not offered by any software provider in the Home Healthcare field. A 3rd Party Vendor, including significant additional costs, and revisions to current software to be able to integrate with the vendor is the best offering available outside of HealthWare.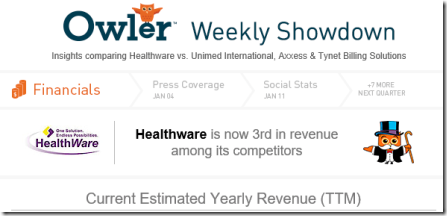 HealthWare's VBP Analysis and Consulting Service do not require you to use HealthWare Software and can be purchased as a stand-alone offering. However, HealthWare software is fully integrated with this new feature and HealthWare users automatically enjoy some additional analysis features.
The cost of this feature is a fraction of the cost compared to the 3rd Party Vendors. You owe it to yourself and your agency to check out HealthWare, request a free and personalized demo and make the move now.