Case Management - The Key to Success in Homecare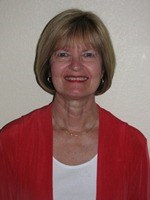 Sharon is a nationally known speaker on the topic of Homecare Case Management. She has over 25 years experience in the homecare industry, and has been Executive and Regional Directors in Homecare Companies.
She will share her winning strategies to use within a case management model:
Communication: It is vital that clinicians remain in close communication for effective case management, so establish guidelines to stay connected.
Processes for admission, recertification and discharge: Here's how to streamline these procedures to boost efficiency.
Documentation techniques: Record all coordination of care meeting all requirements without increasing documentation time.
Processes to manage episodes: Know your profit/loss per patient and avoid surprises in the monthly financials with these fool-proof techniques to track your patients throughout each episode.
Scheduling methods: Empower your clinicians to manage their patients while the agency provides oversight of master schedules. Find out how to develop multi-disciplinary teams to jointly carry a caseload of patients.
All Agencies will benefit from this webinar. Whether you are in the early stages of case management, have been doing case management for years or haven't even heard of it, you will learn from experiences of others, while receiving best practices.