How Re-Admissions and Reform Efforts Affect Home Health Nursing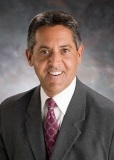 Since the passage of the Affordable Care Act in 2010, Medicare has placed significant focus on the reduction of the costly hospital readmissions. Though 30-day hospital readmissions rates have hovered around 25% for decades, post-acute Providers, including SNF and Home Health, have considered readmission of their patients to be sound, quality patient management. Upon re-examination, readmissions reveal another side of today's in-efficient care continuum. The excessive costs of readmitting a patient to the hospital, combined with questions regarding how the system reinforces readmissions, reveal how readmits effect the entire healthcare system.
How do readmission efforts affect how Home Health is delivered today, and how will those efforts continue to affect how we deliver services to the home? All homecare clinicians will be affected, but nursing personnel will find unique challenges minimizing readmissions while patients return home sicker and sooner due healthcare reform. Learn how Home Health nursing may change in order to address readmission efforts from this progressive presentation.
For Fiscal Year (FY) 2015, the Centers for Medicare and Medicaid Services (CMS) has estimated that total readmissions penalties will be approximately $428M, up from $227M in FY 2014.