More Than Just Scrubbing
HealthWare offers a more comprehensive OASIS Scrubbing and Analysis in real-time with the results returned within seconds. Now you can gain insight into your OASIS while you are working on it simply by submitting the OASIS data to our cloud based services.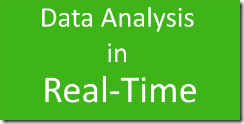 Early analysis of all your OASIS assessments allows you to find and correct inconsistencies before submitting the data to CMS. Use the analysis as a part of the QA process to see how individual clinicians are performing and use the information as a teaching tool.
Benefits
Saves you time by automating the review process
Decrease misunderstood communications with improved documentation consistency and accuracy
Improve understanding and accuracy by using it as teaching tool
Help you optimize reimbursement through submission of proper OASIS
Improve patient quality of care and as a result your outcomes and patient satisfaction
Look Back
HealthWare's OASIS Scrubbing and Analysis doesn't just look at the current assessment, it looks back over time to previous assessments to make sure that the answers on subsequent assessments is consistent with previous answers.
OASIS Scrubbing and Analysis can also be used in conjunction with our Quality Measures Analysis Services to provide even more insight into your data. Use this service for your QAPI program for Conditions of Participation (CoP's) compliance, benchmarking to help you understand where you stand relative to the competition for Star Ratings and Value Based Purchasing (VBP).
Crowd Sourced
We include a unique feature that allows users to provide us input on the rules and features you would like to see added to our analysis. While viewing the document you can click on "Suggest a Rule" and provide your input on rules you would like to see. Once approved by our Clinical Council of top QA clinicians from agencies around the country, we add it to our analysis immediately through our cloud based services.